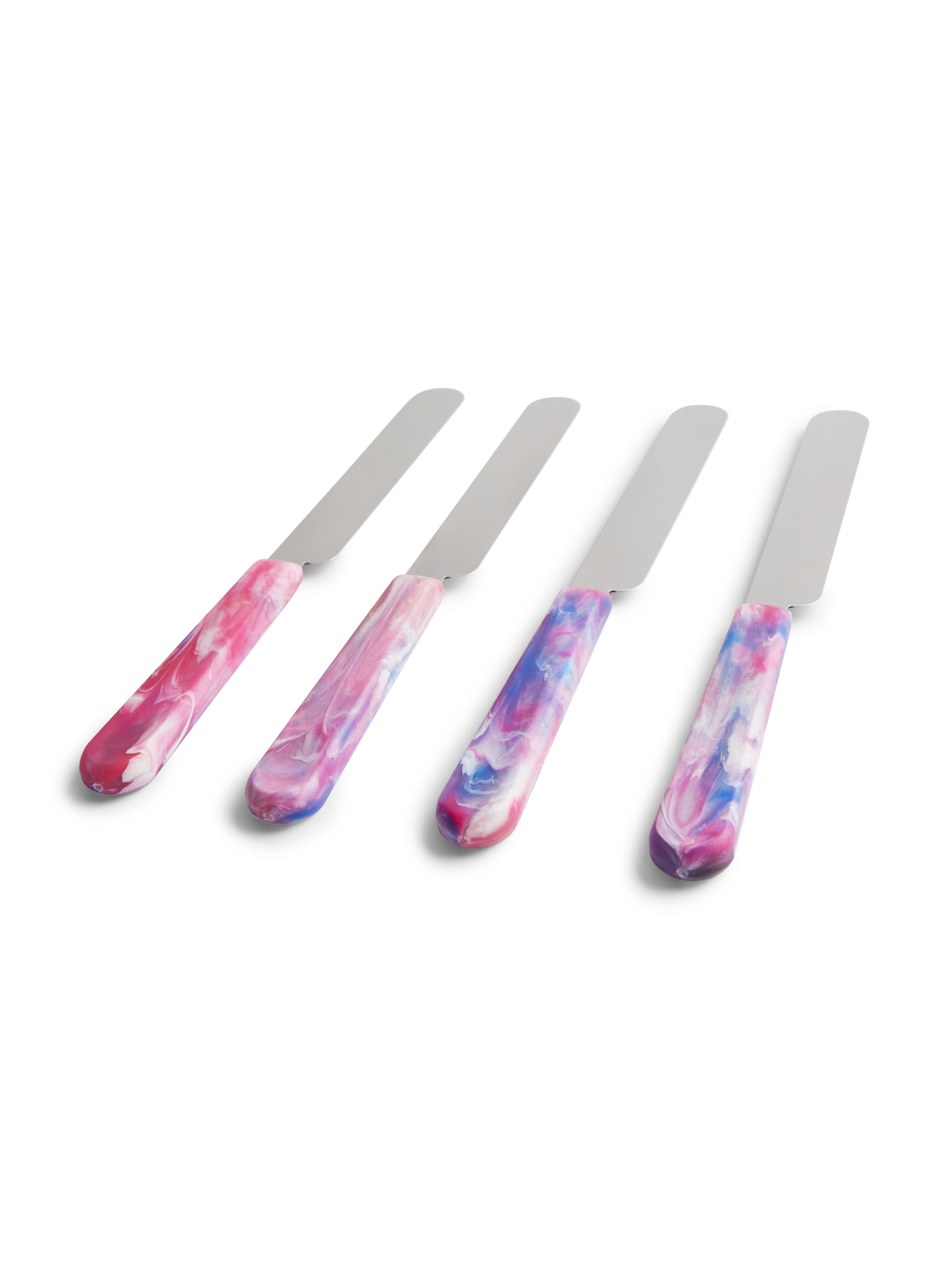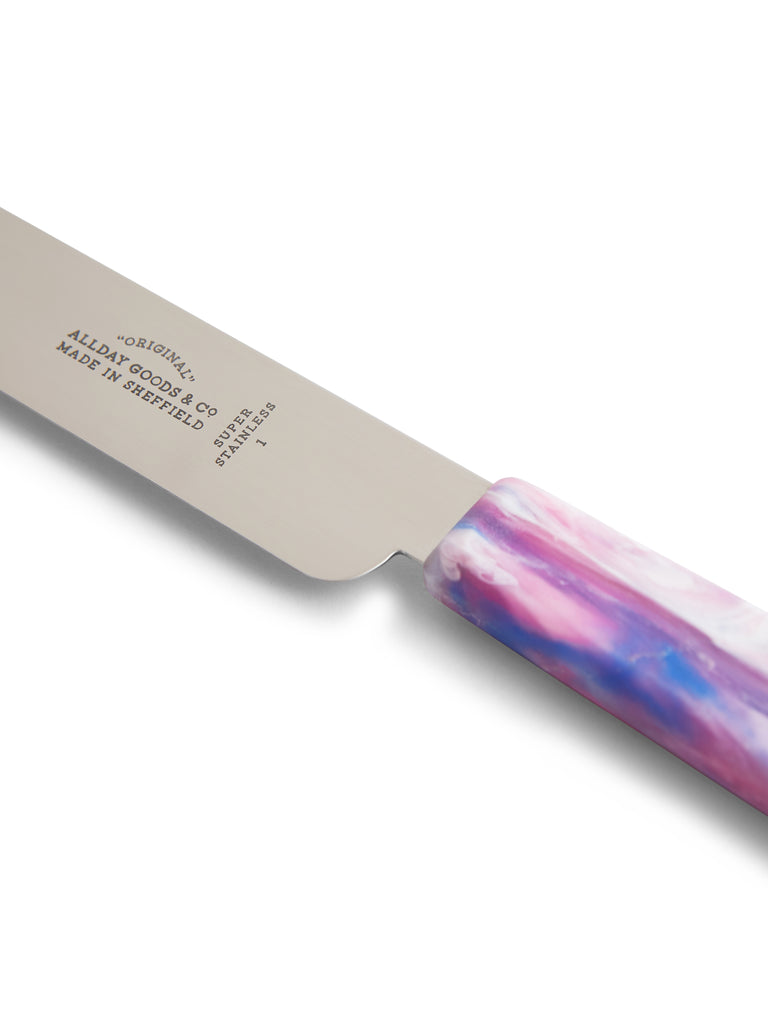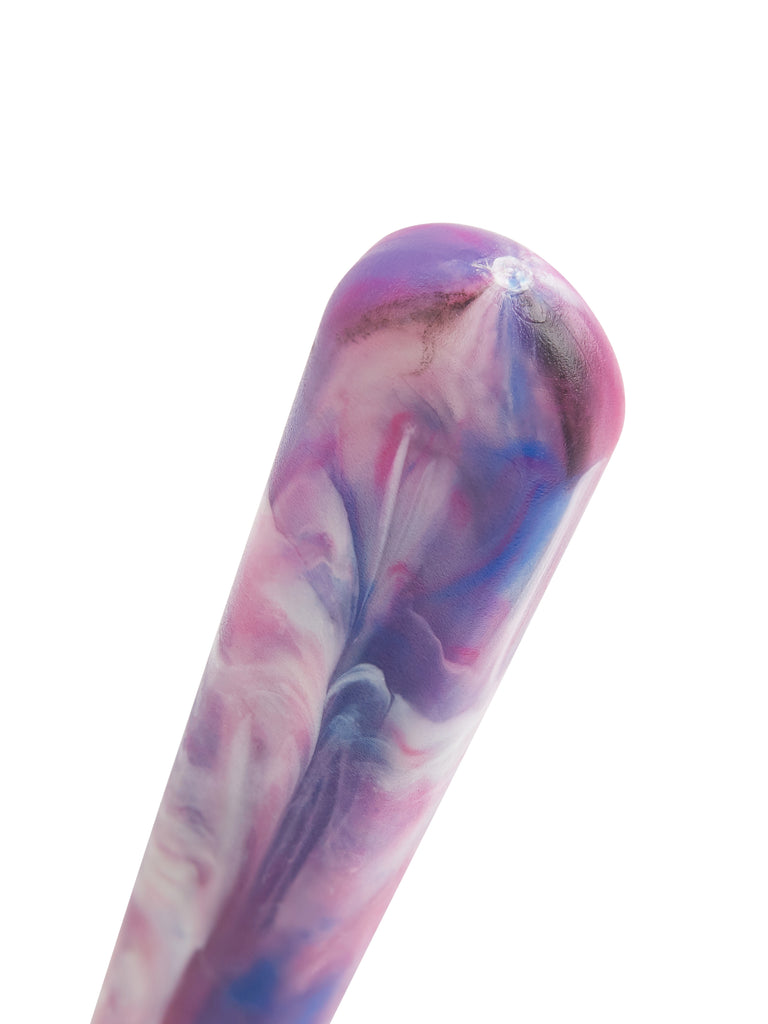 Cutlery - Zap
$96.06
This is our table knife set handmade by David, a fourth-generation knife maker in Sheffield, UK - the historic capital of cutlery.  
HANDLE: Made out of 100% plastic waste. The plastic is collected, washed, shredded and melted into the handle shape. No two handles will ever be the same, so yours is a one-off. 
BLADE: Old Sheffield pallet knife style

STEEL: 1.04034

MAKER: David in Sheffield, UK. 

MADE TO ORDER: Please allow 7 working day for the knives to be delivered.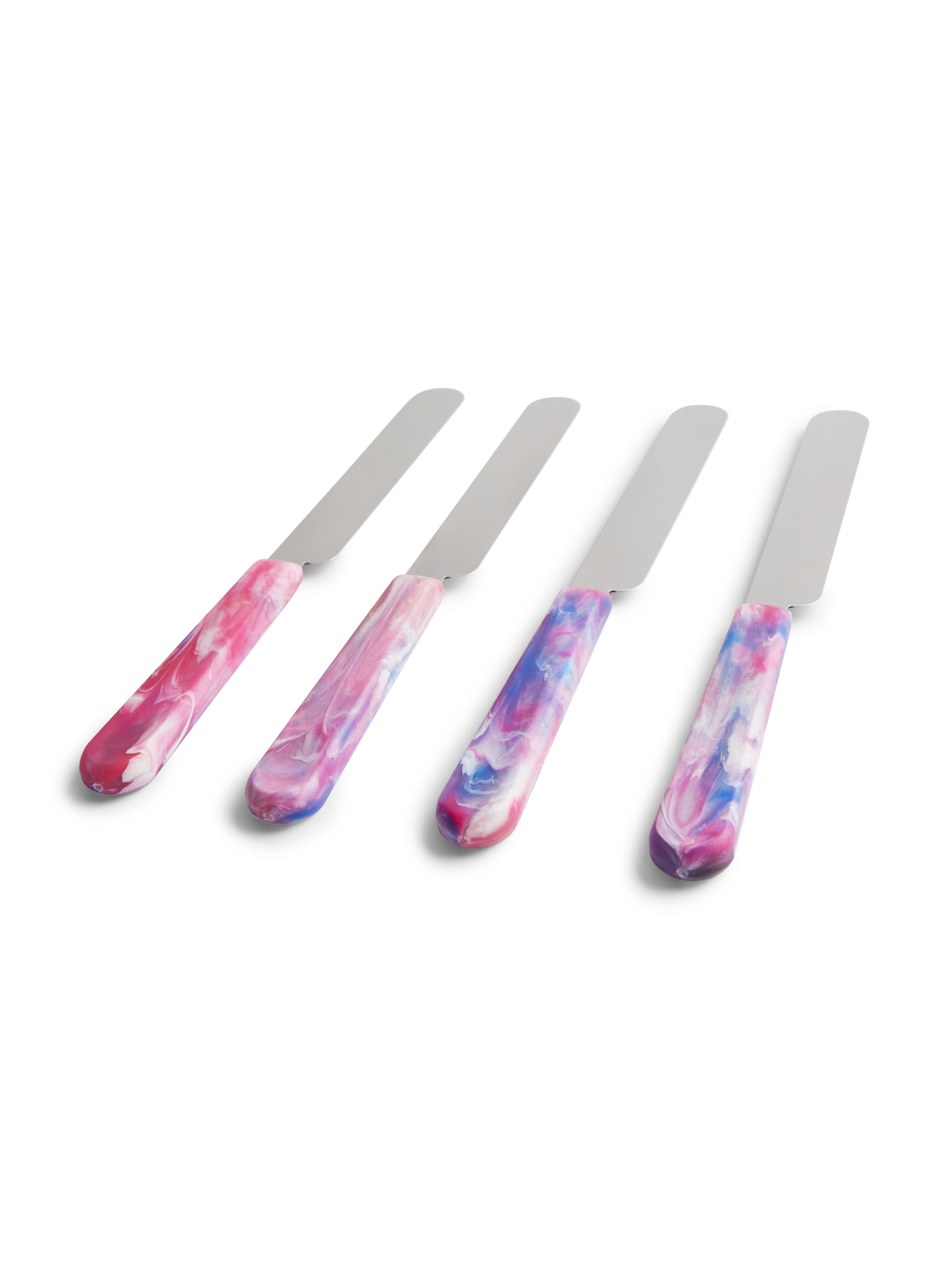 sO FAR WE'VE SAVED 1,441KG OF PLASTIC FROM LANDFILL
sO FAR WE'VE SAVED 1,441KG OF PLASTIC FROM LANDFILL
sO FAR WE'VE SAVED 1,441KG OF PLASTIC FROM LANDFILL
sO FAR WE'VE SAVED 1,441KG OF PLASTIC FROM LANDFILL
sO FAR WE'VE SAVED 1,441KG OF PLASTIC FROM LANDFILL
sO FAR WE'VE SAVED 1,441KG OF PLASTIC FROM LANDFILL
sO FAR WE'VE SAVED 1,441KG OF PLASTIC FROM LANDFILL
sO FAR WE'VE SAVED 1,441KG OF PLASTIC FROM LANDFILL
sO FAR WE'VE SAVED 1,441KG OF PLASTIC FROM LANDFILL
sO FAR WE'VE SAVED 1,441KG OF PLASTIC FROM LANDFILL
sO FAR WE'VE SAVED 1,441KG OF PLASTIC FROM LANDFILL
sO FAR WE'VE SAVED 1,441KG OF PLASTIC FROM LANDFILL
sO FAR WE'VE SAVED 1,441KG OF PLASTIC FROM LANDFILL
sO FAR WE'VE SAVED 1,441KG OF PLASTIC FROM LANDFILL
sO FAR WE'VE SAVED 1,441KG OF PLASTIC FROM LANDFILL